WHAT IS THE WIKICAMP?
WikiCamp is one of the most innovative projects organized by the "Wikimedia Armenia" Scientific-Educational Non-Governmental Organization. The goal of the camp is to improve Armenian Wikipedia with the help of students from schools and universities while ensuring their active rest.
Besides learning how to edit they also engage in intellectual and sports activities, quests, also, they participate in other events, that make participants love knowledge, become curious and productive.
WikiCamp gives the youth and teenagers an opportunity to uncover and develop their interests and skills with the help of Wikimedia Projects. WikiCamp is an alternative method of education, due to which the camp members gain valuable knowledge, abilities, and skills.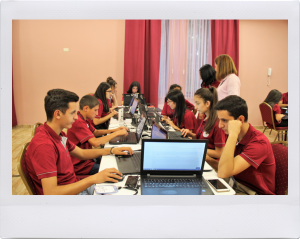 WHAT DOES THE WIKICAMP GIVE?
Editing in Wikipedia and in other projects is an extremely fascinating occupation. After WikiCamps many participants continue editing. Editors learn to present their thoughts in a convincing and comprehensive way, to cooperate with other editors responding positively and reasonably to criticism.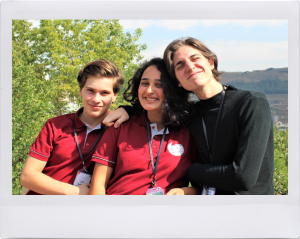 The daily routine of WikiCamps is organized in a way that contributes to self-confidence and self-reliance of the camp members. During the camp, the participants learn to think over, to express their ideas freely and to make decisions, that ensure progress for their whole life.
Many events concerning the teamwork are involved in WikiCamps, which contribute to the development of cooperation, communication, problem-solving skills.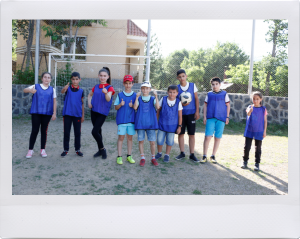 WHO ARE THE ORGANIZERS?
Experienced editor-specialists also take part in each WikiCamp. Participants get familiar with rules and tools of editing in Wiki platforms with the help of interesting games combined with editing with experienced editors. The latter convey not only knowledge and skills but also make the process of creating free online content attractive and fun.
Due to your donation to WikiCamp one more child from Armenia and Artsakh will have the chance to participate in this educational and pleasant event.
For more information about WikiCamps visit our website at www.wikicamp.org.